AKA:

Petra V, Petra Verkaik

ICGID:

PV-66IC

Born [dd-mm-yyyy]:

04-11-1966

Birthplace:

United States of America

First Seen:

1986

Last Seen:

2011

Measurements:

37DD-24-35

Height:

5' 8"

Piercings:

None

Hair Colour:

Fair

Breasts:

Large (Real)

Official Site:

Click Here

Interviews:

Social Media:

Tattoos:

None

Agency:

Appears with:

Barbara Moore (x9), Irina Voronina (x7), Jennifer Walcott (x6), Lisa Marie Scott (x4), Lani Todd (x4), Morena Corwin (x4), Miriam Gonzalez (x4), Carrie Stevens (x4), Christina L Santiago (x4), Jessica Lee (x3), Laura Cover (x3), Pamela Anderson (x3), Kimberly Phillips (x3), Teri Marie Harrison (x3), Valerie Mason (x3), Colleen Marie (x3), Sara Jean Underwood (x3), Lindsey Vuolo (x3), Carmella DeCesare (x3), Katie Lohmann (x3), Kimberly Holland (x3), Brooke Berry (x3), Nicole Voss (x2), Tailor James (x2), Sasckya Porto (x2), AJ Alexander (x2), Kelly Carrington (x2), Janine Habeck (x2), Christine Smith (x2), Amanda Paige (x2), Shannon Stewart (x2), Courtney Rachel Culkin (x2), Nichole Van Croft (x2), Suzanne Stokes (x2), Tamara Witmer (x2), Elke Jeinsen (x2), Echo Johnson (x2), Christi Shake (x2), Anna Nicole Smith (x2), Stephanie Glasson (x2), Victoria Zdrok (x2), Pilar Lastra (x2), Michele Rogers (x2), Candice Cassidy (x2), Jodi Ann Paterson (x2), Anna Marie Goddard (x2), Serria Tawan (x2), Pennelope Jimenez (x2), Divini Rae (x2), Hiromi Oshima (x2), Heather Spytek (x2), Kalin Olson (x2), Tyran Richard (x2), Tina Marie Jordan (x2), Raquel Gibson (x2), Teri Weigel (x1), Laura Lion (x1), Rhonda Adams (x1), Linn Thomas (x1), Victoria Fuller (x1), Devin Devasquez (x1), Neriah Davis (x1), Samantha Buxton (x1), Nikki Schieler Ziering (x1), Shallan Meiers (x1), Beth Williams (x1), Nicole Marie Lenz (x1), Triana Iglesias (x1), Neferteri Shepherd (x1), Kerissa Fare (x1), Shanna Moakler (x1), Marketa Janska (x1), Buffy Tyler (x1), Alison Waite (x1), Lauren Michelle Hill (x1), Charis Boyle (x1), Monica Leigh (x1), Stephanie Heinrich (x1), Laura Croft (x1), Jennifer Pershing (x1), Dalene Kurtis (x1), Patrice Hollis (x1), Lindsay Wagner (x1), Kyra Milan (x1), Holley Ann Dorrough (x1), Athena Lundberg (x1), Michelle McLaughlin (x1), Qiana Chase (x1), Marta Zawadzka (x1)

Categories:

Glamour

Favourite of:

17 members

Comments:

What? No comments from our members!?

Page Credits:

RASDARK ,
---
PPetra Verkaik started off her Playboy career with a bang—literally. After signing her Playboy contract, the five-foot, eight-inch brunette went to start her 1976 Volkswagen jalopy, which did not want to cooperate; Petra, unperturbed, began to collect her tools from the backseat. It may surprise you to know that a glamour model would put up with an old car's antics, but Petra is attached to the ol' girl—even though she has to perform CPR on her van almost every time she wants to drive it. This time, however, Petra's van didn't cooperate. Having forgotten the transmission was left in gear, brown-eyed Petra was trapped under the van as it rolled onto her chest in the Playboy office parking lot. "It was a very long thirty seconds. I thought I was going to die," remembers Miss Verkaik. "I pushed it up and slid under it. Then it landed on my hair, pinning me." Security guards were called who heroically lifted the van and saved our Playmate of the Month— but not without making a few jokes about the incident, which spread around the Playboy offices. Being crushed by a van is no laughing matter, but Petra sustained no injuries, all thanks to one reason—well, two reasons. The van balanced itself on her all-natural DD-cup breasts—her true heroes. "God, I was so embarrassed," laughs our Miss December 1989. "Well, I did have tread marks on my shirt. What else can I do but laugh?" Though she'll never forget her dramatic entry into the Playboy family, she's learned to love the memorable beginning, because it does mean everyone knows who she is. When she became our Playmate of the Month in December 1989, Petra hoped her new title would erase the nickname she was given by former Playboy editor Marilyn Grabowski. Known within the Playboy offices as "the retread Playmate", Petra says she's learned to take things with a grain of salt and just enjoy everything life hands—or rather, rolls— her way. "Playboy has helped me a lot. It has given me self-confidence," admits our Miss December 1989. "Now I love meeting people." Petra went on to become the most published woman in all of Playboy history—after she posed for the centerfold, she appeared in more than twenty pictorials, and swept a reader's choice poll to become Special Editions Model of the Year 1997. The Indonesian-Dutch beauty has not only gained confidence thanks to her career with Playboy, but she also made a good deal of money, which she put towards a new set of wheels. "Something light," quipped Petra with a silly smile.
Hardcore Content?
Latest UPDATES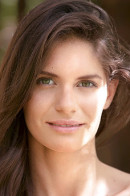 Lana Seymour
Model TOP Ten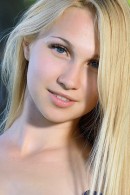 PAST TOP TEN MODELS
Covers TOP Ten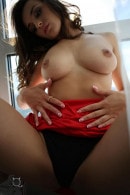 PAST TOP TEN MODELS